Industries
Enterprise SEO Agency Dedicated to Scaling Growth-Focused Businesses
SINGLE GRAIN is an award-winning Enterprise SEO digital marketing agency that focuses on driving revenue via organic channels.
Single Grain has 12+ years of experience in SEO consultancy and strategy implementation. We focus on building website authority, fixing technical SEO and developing content marketing strategies that deliver long-term online success.
Our proactive Enterprise SEO services analyze your company's strengths and use them to solidify your brand's presence online. In addition, we constantly track your closest competitors to identify gaps in opportunities and capitalize on them to keep your business ahead of the rest.
Single Grain has worked with some of the largest companies like Uber, Amazon, Lyft, Salesforce, Airbnb and other industry-leading brands. We specialize in elevating your company above the competition.
OUR FOCUS:

Growing Your Business and Increasing Your Predictable Revenue

Single Grain's Enterprise SEO experts specialize in delivering high organic rankings for competitive keywords to acquire, nurture and convert relevant organic leads. In addition, we focus on providing an excellent experience to your users by optimizing every significant component of your website.

Our Enterprise SEO campaign strategy consists of:
SEO goal evaluation and KPI setting
Keyword research
Competitor analysis
Technical SEO analysis
High-quality link acquisition
Voice search optimization
Core web vitals optimization
Content marketing
Content optimization
Conversion tracking
Search Console and analytics monitoring
Regular reporting
Jacqueline Foster
Demand Generation Marketing, Lever.co
Single Grain has been key in helping us generate B2B engagement across digital channels. We can count on them to bring new ideas to the table consistently and that's why we love working with them.
Just Some of Our Happy SEO Clients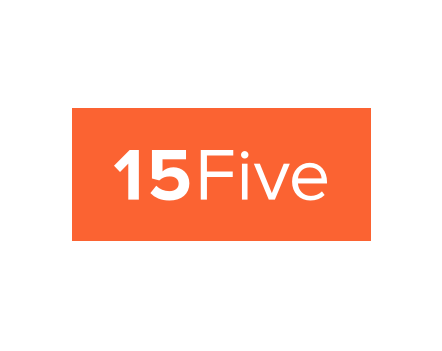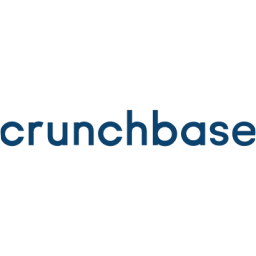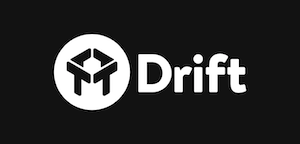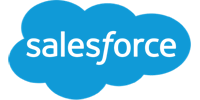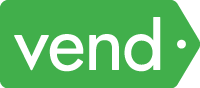 We Are Masters at Running

High-ROI

SEO Campaigns
Single Grain helps you increase brand awareness with high conversion rates. Our ethical SEO tactics are coupled with creativity and data-driven insights to help you generate the highest organic traffic from several competitive, high-volume keywords.
Our innovative SEO strategies help your business get seen by the right people. Here is what you will get when you work with a trusted digital marketing agency like Single Grain:
Identifying high-value keywords to attract relevant buyers to your site.
Using a mix of short-tail, long-tail, purchase intent-focused, branding-focused keywords to reach prospects at every stage of the buyer's journey.
Performing comprehensive competitor analysis to reveal your competitor's keywords, backlinks, best-performing content, and most-linked content.
Preparing user-friendly content to attract audiences and leveraging SEO copywriting to increase the relevance of your existing content for higher search engine rankings.
Optimizing the entire website architecture, including HTML, CSS, navigation, sitemaps, internal links, structured snippets, schema, and other elements essential for an SEO-friendly website.
And we don't just talk the talk – we walk it! We consistently make it in Google's featured snippet for one of our popular posts on "SEO techniques":
Why Is Enterprise SEO Necessary for Your Business?
Ranking your business online lets buyers discover your products or services. More than 95% of search traffic goes to page one of the organic search results. SEO is an extremely effective marketing strategy to help your business website rank on Google and other search engines for keywords that your prospects use to find businesses similar to yours.
Here are the top reasons why Enterprise SEO services are necessary for your business:
Expand into New Markets: Looking to launch a new product or expand your services into new markets? You should have a solid SEO strategy in place to help you reach buyers during different micro-moments to improve brand visibility. That will allow your business to establish itself in new markets.
Build Brand Authority in Your Industry: Customers trust authoritative businesses, and SEO helps build brand authority by making your website rank higher in search engines for competitive search queries. New businesses often get the help of high-paying PPC ads to acquire customers. But your business will automatically start ranking organically for high CPC search queries with our powerful Enterprise SEO strategies. Hence, you will save money on PPC and establish yourself as a brand in your preferred niche.
Outperform Your Competitors: Our results-driving SEO tactics focus on content creation and picking the right keywords that yield the highest organic traffic. With quality content, high-authority links, intelligent internal linking, and exceptional technical SEO strategies, your brand is placed at the top, defeating all your closest competitors.
Generate Better Conversions: Traffic without conversions is of no value. Therefore, Enterprise SEO carefully considers purchase-intent keywords that bring visitors to your site who are ready to purchase. Heatmap optimization, CTA optimization, and content optimization help match buyer intent with the content on your site, leading to maximum conversions.
Maximize Your Local Marketing Efforts: Penetrating local markets remains a big challenge for enterprises. With proven Enterprise SEO services, Single Grain helps place your brand as a leading local company. SEO and content marketing tactics focus on improving the UX and we carefully consider your brand values before marketing your products or services.
Decrease Your Advertising Costs: SEO is the leading traffic acquisition channel and offers one of the highest ROIs among all other digital marketing channels. You can acquire traffic at a fraction of the cost that you spend on PPC. Furthermore, you can target the exact keywords that you are targeting on PPC campaigns and use them in your Enterprise SEO strategy to rank organically. This means that you don't need to pay Google or Bing to get your business to show up for relevant search queries.
Yaniv Masjedi
CMO, Nextiva
The Single Grain team has been instrumental in providing us with forward-thinking, growth-impacting marketing support. Their expertise has helped Nextiva grow its brand and overall business.
Enterprise SEO FAQ
What is Enterprise SEO?
Enterprise SEO involves working on large websites consisting of millions of pages. Therefore, it should always be done by an expert team of experienced SEO professionals, link acquisition managers, content writers, and analytics experts. A wrong move can ruin years of hard work and cause damaging consequences to the reputation of a business. Enterprise SEO aims to improve the global organic presence of a brand to acquire massive traffic, leads and conversions.
What are the different strategies you use for Enterprise SEO?
We offer a mix of impressive digital marketing strategies focused on improving the organic positioning of your business. Some of our Enterprise SEO tactics include keyword research, competitor analysis, featured snippet optimization, link acquisition, content marketing, internal linking optimization, content optimization, voice SEO, structured data inclusion, core web vitals optimization, and other ROI-focused growth strategies.
How is Enterprise SEO different from traditional SEO?
Traditional SEO tends to be local and focuses on low-volume, low-competition keywords, whereas Enterprise SEO covers high-volume and high-competition keywords. Therefore, Enterprise SEO involves higher investment, and the strategy is for the long term. Organic SEO specialists boost the overall reputation of the enterprise by improving UX and acquiring positive PR for global branding.
What type of reports do you provide?
We offer different reports to keep you informed about our Enterprise SEO strategy implementation and progress at all levels. With a focus on KPI and ROI, all our reports help you make better data-driven decisions.
What is the cost for Enterprise SEO?
The cost of Enterprise SEO projects depends on the scope of work. Schedule a call with our marketing experts to discuss all the details at (888) 316-6959 or click the link below for your free consultation.
Why do I need an Enterprise SEO agency?
Managing a website with thousands of pages is challenging. You need expert digital marketing specialists to maintain your website rankings in Google and other search engines.
Imagine getting hurt from a Google penalty because of some SEO issues that Google considers to be serious. You might not get a second chance because a single technical SEO glitch can ruin all your business' organic presence.
Single Grain has a team of certified, experienced and technically adept SEO experts who regularly monitor your website to ensure that it remains search engine friendly and continues to acquire organic traffic.
We take care to deliver an exceptional UX and elevate your brand's organic presence with regular monitoring via Search Console, SEMrush, Ahrefs, Google Analytics 360, etc., consistent link audits and content cannibalization checks, high-quality guest post approvals, regular revision of keywords, regular structured data optimization and site speed optimization, and much more.
What makes Single Grain different from other SEO agencies?
We do not follow a one-size-fits-all marketing approach. At Single Grain, we make sure that every client receives a custom-built SEO strategy with their specific goals and desired outcomes in mind. We deliver quarterly plans based on our research, testing and results to ensure that you're always generating maximum organic traffic, conversions and retention.
We understand how crucial it is for a business to dominate organic search for niche search queries – we do it for our own business! Having decades of experience in managing Enterprise SEO campaigns, our team follows the right approach to position your business in the number #1 spot for search terms that matter.
And, finally, our fearless leader is none other than SEO and marketing guru Eric Siu. In 2013, he bought a failing SEO agency (Single Grain) for two dollars and built it into a multi-million dollar digital marketing agency that serves Fortune 500 clients like Lyft, Amazon, Airbnb and Salesforce. He also hosts two popular podcasts: Marketing School with co-host Neil Patel and Leveling Up, where he interviews successful entrepreneurs about growth tactics that help businesses scale.
For a free consultation where you will talk 1:1 with a marketing specialist, uncover new growth opportunities, discuss pricing and plan the next steps, click the orange button below!
Turn Your Content Marketing Into Your Money Maker Machine
Work with Us