Meet

the Crew
We're a squad galvanized by genuine values endlessly pursuing unprecedented results.
Great minds may think alike – but we also believe in the power of distinction. And while our eclectic team includes the Architects and Commanders, Mediators and Entrepreneurs (thanks, Myers-Briggs!), our values are always unified. Like we are.
Join Single Grain
Leadership is an Action, not a Position
We're proud of our leadership team for consistently living up to the qualities and actions of a true leader.
Eric Siu
CEO, Founder

Eric Siu
Wanted to be a professional gamer

Cindy Cabral
Sen. Director of Talent

Cindy Cabral
Wanted to be a fashion designer

Elizabeth Hightower
Sen. Director of Operations

Elizabeth Hightower
Wanted to be a writer

Kathy Tan
Sen. Director of Brand Marketing

Kathy Tan
Wanted to be a detective

Brittany Nowlin
Managing Director - Paid Media & SEO

Brittany Nowlin
Wanted to be a Marine Biologist

Zach Grove
Sen. Director of Marketing

Zach Grove
Wanted to be a drummer in a punk rock band

Paul Kot
Controller

Paul Kot
Wanted to be an astronaut
Life

at Single Grain
Being a certifiably great place to work comes with the package at Single Grain. It's not for bragging rights, it's for an exceptional team that deserves nice things. Whether we're in-office or remote, we strive to make every member feel appreciated, with perks and benefits that aren't just advertisements for the gram.
Medical, Dental and Vision insurance

Life Insurance

401k with 4% match

Unlimited PTO

Mental Health Days

Monthly Utilities Covered

Monthly Ubereats

Macbook

Full Home Office Set Up
…and we love doing it
together!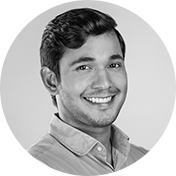 "I joined Single Grain because I felt I needed to be part of a culture whose values were meaningful to me and that I could stand up for. Having been part of this team for some time now, I've reinforced the belief that I've come to the right place. If you love teaming up and making things happen, taking initiative in developing and optimizing processes that will ultimately benefit the way you and your team do business, this is the right place. What I truly value, aside from what I've previously mentioned is the fact that although I'm still learning and building my career, the Single Grain team has trusted me and guided me to become a well rounded professional by putting my ideas to test, iterating them, therefore asserting the fact, that my ideas, are important."
Alfredo Caballero
Business Development Representative
"Single Grain is legit unmatched in its commitment to leveling up employees. From the generous education stipend and coaching to the new experiments that you're able to propose and own, Single Grain is an epic place to work for anyone who's driven to learn and be entrepreneurial within their role."

Zach Grove
VP, Marketing

"Single Grain has taken me on a growth journey like no other – both personally and professionally. What I love about this place is that they are deeply committed to their employees and willing to go above and beyond to create an environment that is rewarding and fun, where we can truly be ourselves!"

Kathy Tan
Senior Director, Brand Marketing

"I feel at home at Single Grain. I love the innovative team I work with and our thoughtful leadership team who strives to not just make our work environment more optimal but also our lives. I value our mental health days once a month (usually on a Friday!), as well as Summer Fridays, and group virtual gatherings that come with gifts and snacks! Our CEO lives his philosophy of "keep leveling up" and it inspires me to continue to be 1% better version of myself every day."

Danielle Schwolow
Sr. CRO Manager
You CAN Sit With Us
We're always open to collaborating with movers, shakers and heavy-hitters who share our enthusiasm and goals. If you want to swipe right but you're not sure if we're a good match, slide into our DMs first at [email protected].
Browse Job Openings