Industries
Amazon Ads Agency Proven to Drive Great Results
SINGLE GRAIN has a team of results-oriented Amazon advertising specialists to generate maximum ROI for your product ads.
We manage your Amazon Ads campaigns effectively to help you consistently reach your potential customers and grow your revenue.
Our Amazon marketing agency is made up of specialists who have a deep understanding of how buyers engage with products. Since 63% of online shoppers bypass Google and start their product search on Amazon, we apply data-driven strategies that allow Amazon shoppers to discover, browse and purchase your products on this retail platform. We know how to grow your profits as well as reduce your Advertising Cost of Sales (ACOS).
Single Grain has extensive experience working with some of the top brands worldwide, like Nextiva, Intuit, Salesforce, Drift and Amazon.
To ensure that your products always remain at the forefront, we create well-structured campaigns defined by product categories. Our creative ad campaign specialists craft relevant and specific ad copy for every ad group to generate the highest conversions and reduce ad spend wastage.
We make sure that your business reaches buyers who are searching for your products.
OUR FOCUS: Getting You More CTRs, Targeted Customers & Revenue
Here is what you will get when you work with a top Amazon marketing agency like Single Grain:
Effective analysis of your business objectives and selection of ad formats that meet campaign-specific goals.
Thorough competitor analysis to understand the ad copy tactics and pricing strategy used by your business rivals.
Relevant ad campaign creation and optimization strategies to showcase your brand and product portfolio.
Rigorous testing for advertising effectiveness by combining first- and third-party reporting and identifying the tactics, keywords and ad formats that deliver the highest sales.
Effective measurement of performance metrics that include not only upper funnel metrics such as impressions and clicks but also other crucial metrics such as advertising cost of sales (ACOS) and return on ad spend (ROAS).
Comprehensive reporting to keep you informed about the progress of your campaigns and assist you at every step to keep the campaign creation, budget and reporting transparent.
Get the SINGLE GRAIN Advantage for Your Amazon Ads Campaign
Single Grain has a team of qualified Amazon PPC ad specialists to jumpstart your sponsored ads campaign. We always strive for excellence and help you capitalize on your ad spend by undertaking different strategies to:
Develop Amazon Ads campaigns based on your business goals.
Analyze data for meaningful segmentation.
Outrank your competitors and exceed your marketing goals.
Maximize the campaign budget by targeting negative keywords that don't drive clicks or sales.
Optimize campaigns based on recent trends.
Leverage dynamic bidding strategies to lower bids in real-time when the ads are less likely to convert to sales.
Improve campaign performance by increasing bids for keywords that are outperforming and reducing bids that are underperforming.
Conduct proactive testing to drive clicks and increase product sales.
Offer transparent reporting to forecast future growth.
Jacqueline Foster
Demand Generation Marketing, Lever.co
Single Grain has been key in helping us generate B2B engagement across digital channels. We can count on them to bring new ideas to the table consistently and that's why we love working with them.
Just Some of Our Happy Clients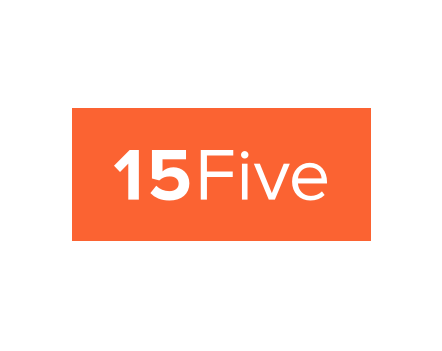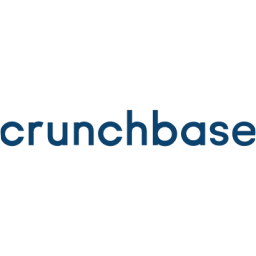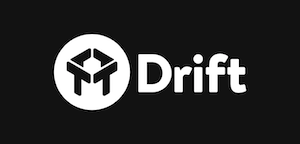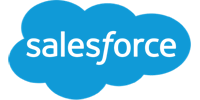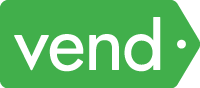 We Specialize in HIGH-ROI Online Advertising Campaigns
Single Grain helps you drive brand awareness with high ad completion rates. Unique ad creatives deliver your message directly to your ideal audience when they are ready to make a purchase.
Why Should You Advertise On Amazon?
Amazon has 300+ million customers worldwide and over 148 million customers in the U.S. alone, making it an excellent digital advertising channel for your brand to acquire more customers and improve brand visibility.
Reach 50% of Online Shoppers: People love to shop online, and Amazon holds the largest ecommerce market share, close to 50%. Therefore, advertising on Amazon means you can reach almost 50% of online shoppers in the U.S.
Choose a Variety of Ad Formats: You can choose between a variety of ad formats that best fit your product offerings. Amazon offers timely, relevant and appealing advertisements that enhance the overall shopping experiences of consumers.
Budgets Are Flexible: You can set an Amazon advertising budget for your campaign that works best for your business. Research suggests that for every $1 spent on Amazon ads, you generate up to $20 in sales. The sooner you start your Amazon ads campaign with us, the faster you will start generating the desired results for your business.
Reach Buyers When They Are Ready to Buy: You can reach your target audiences at the right time, in the right search results, and for the right search queries. Your ads appear on the shopping results pages or the product details pages that have high visibility. People who visit Amazon are ready to buy; you just need to get your products listed in front of them.
Start Generating Sales within Hours: Campaigns can be executed fast, and you can start earning revenue within hours of creating your first Amazon Ads campaign. Our team of expert Amazon PPC specialists understand the know-how to place your ads strategically in the right places that will scale your product sales and build a solid customer base.
Reach Your Advertising Goals with Different Amazon Ad Products
Get your product on the first page of Amazon shopping results. Reach buyers looking for products like yours and pay only when they visit your product page by clicking on your ads. Amazon offers the following ad products to advertisers:
Sponsored Products that appear as product listings on shopping results or product details pages.
Sponsored Brands that list multiple products with a custom headline in the shopping results.
Sponsored Display Ads that are automatically created based on Amazon shopping interests.
Stores that help you share your brand story.
Audio advertisements that play on Alexa, Echo and Fire TV.
OTT (Over The Top) ads that appear on connected TVs and other publisher channels.
Amazon DSP that lets you programmatically buy audio, video and display ads.
Custom advertising that is tailor-made for your business.
Yaniv Masjedi
CMO, Nextiva
The Single Grain team has been instrumental in providing us with forward-thinking, growth-impacting marketing support. Their expertise has helped Nextiva grow its brand and overall business.
Amazon Advertising FAQ
How do Amazon ads work?
Amazon Ads work similar to Google Ads. When your customers type a keyword in the Amazon search box to look for a product that is similar to yours, your product shows up in the Amazon search results with the subtitle "sponsored."
What are sponsored products?
Sponsored products are ads that let you display your products at the top of the Amazon search results for your target search queries. These run via the CPC model, meaning you pay Amazon for every click on your product ad.
What are sponsored display ads?
Sponsored display ads are similar to Google remarketing ads. These ads are displayed to customers who have previously viewed your products or similar products or used search terms relevant to your product.
What are audio ads?
Audio ads run on Amazon's free music service. Customers listening to Amazon music hear ads after the first three songs and thereafter after every five songs. Hence, Amazon audio ads offer the opportunity to deliver your brand message directly in the ears of your audience.
What are video ads?
Amazon video ads let you reach potential audiences on Amazon's websites via video, which offers an engaging ad experience. These ads include the advertiser logo, a text headline, and a call to action for maximum brand visibility and conversions.
How much does Amazon advertising cost?
Every click on Sponsored product ads costs less than a dollar, though the actual CPC might vary depending on your product niche. Amazon ads are helpful for small, medium and large businesses. Click below for a free consultation from our Amazon Ads experts to get help with budget estimation.
How can I manage my budget for sponsored ads?
We recommend that you set a daily budget for all your campaigns and carefully study the bids used by other advertisers in your niche. Analyzing the Amazon suggested bids are also helpful in setting overall daily budgets or portfolios for your Amazon PPC campaign.
Why do I need an Amazon advertising agency?
Since Amazon ads run on a CPC model, you might lose all your advertising budget acquiring irrelevant clicks to your ads if you don't select the right keywords. An Amazon marketing agency like Single Grain helps you choose the right keywords and the right ad formats to generate the highest ROI. We help you create advertising goals and optimize your ad campaigns according to improved UX and Amazon ad policies so that you always get more than you invest.
Moreover, you should understand the variety of fees that Amazon charges and how to keep them in accordance with your campaign budget. Creating a sponsored listing is only half the work. We apply robust PPC management practices to optimize headlines, descriptions and customer reviews to make your business stand out.
What makes Single Grain different from other Amazon Ads agencies?
Unlike some other advertising and marketing agencies, we never apply a one-size-fits-all strategy and we're not satisfied with doing the bare minimum. For each and every client that we choose to take on, we'll set you up with a specialist – not an account manager – to undertake a complete advertising solution for your business's specific needs.
Because we have specialized and certified teams dedicated to Amazon Ads, Google Ads, LinkedIn Ads, Facebook Ads, etc., as well as search engine optimization (SEO), SaaS, e-commerce, online education, cryptocurrency and blockchain marketing, we know a thing or two about effective and up-to-date advertising and marketing!
With more and more sellers joining the Amazon marketplace, it's a challenge to keep an eye on other businesses selling products similar to yours. You can count on us to assess the strengths and weaknesses of your current and potential competitors. We track their activity to identify the keywords they are targeting, the improvements in their listings, revisions in pricing strategy, and changes in seller ratings. We also track customer sentiments and reviews to motivate your customers to buy. Based on the insights, we help you deliver exceptional ad campaigns that consistently deliver high ROI with happy customers.
Let our expert Amazon PPC ads agency boost your sales and revenue with Amazon Ads and free yourself up to do the work that you actually love! We apply the best PPC management techniques to understand the Amazon PPC algorithm, your business goals, your ad budget, and place your ads strategically to skyrocket your product sales.
For a free consultation where you will talk 1:1 with an Amazon marketing specialist, uncover new growth opportunities, discuss pricing and plan the next steps, click the orange button below!
Turn Your Content Marketing Into Your Money Maker Machine
Work with Us